Do your photos clutter the memory of your smartphone? Share them directly with your friends from your computer or smartphone. In addition, these services often allow you to edit, arrange and sort your photos before sharing them. This is essential!

Instagram: for mobiles
It is the favorite application of amateur photographers who are equipped with a smart phone. Thanks to its filters, it allows you to edit photos and add vintage or retro effects. Instagram is very simple to use: your photos appear on your personal page and can be shared directly with your friends by your smartphone, via Twitter, Facebook, Foursquare or Tumblr.
Website: http://instagram.com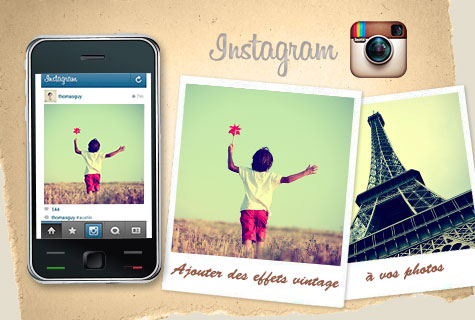 Picasa: sharing with circles of friends
Very intuitive, Picasa allows you to retouch or crop your photos or remove red eyes directly online or on your computer. All you have to do is sort them and put them in an album, or add a title or prepare a slideshow. Photo sharing is easy for all Google + users, but anyone can view your photos as long as you've invited them by email. The storage capacity is approximately 1 GB; beyond that, you must pay to benefit from a pro version.
Website: http://picasa.google.com
Flickr: the reference
This is the preferred service for photo enthusiasts who want to store and share their photos. With Flickr it will be easy to upload and manage your photos online: you can enter tags, titles or descriptions for each image, and the update is done automatically. Another big advantage of Flickr: you have the opportunity to see photos of what is currently the largest database of amateur photos on the web. In addition, Flickr now offers 1TB of free storage space.
Website: http://www.flickr.com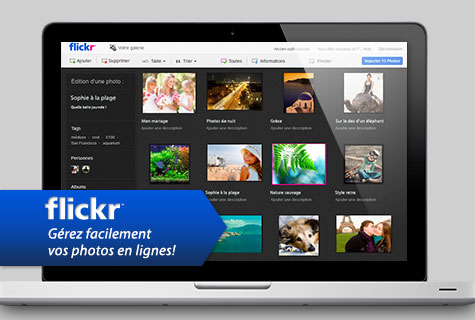 Joomeo: friendly and in French
This service in French offers the same features as its competitors, both in editing and sharing. This service is very appreciated; explanations guide step by step the user throughout the upload or to make a slide show with music or effects. User-friendly, it allows you to share your photos with your friends, to whom you can assign a password to secure your photos.
Website: http://www.joomeo.com
500px: we are a photographer!
500px allows you to host, share and even sell your photos. You can create a wall or launch your portfolio blog for free. The true over 500px is the quality of the photos presented by the community: real wonders. You can take the opportunity to display your best shots in beauty and share them with friends or with the world. Via 500px, you can also follow your favorite photographers. If you like photography, this is the box you need.
Website: http://500px.com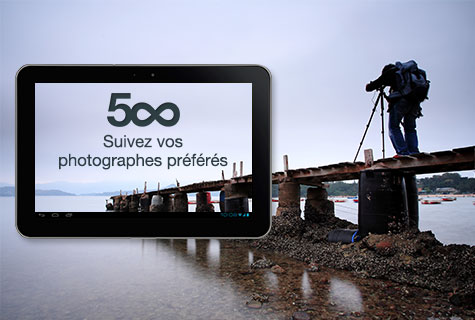 Amalgram: local and rallying
Based in Quebec, the Amalgram service has been specifically designed to facilitate the sharing of photos taken during group events. Do you want to document your last family bike ride, your best friend's wedding or a convention abroad? Just create a private group and invite the participants. After choosing a password, all guests will be able to add their own pictures, see those of others and leave their comments. An account gives the possibility to deposit 150 photos for free, and a scanning service allows to give a second life to photos preserved for a long time: enough to gather a lot of memories!
Website: https://amalgram.com